Smart Irrigation System
The Automatic Plant Irrigation system is an innovative solution designed to simplify the process of plant irrigation in greenhouses. It can be monitored and controlled remotely through a user-friendly mobile application.
Smart Fish Pond
Smart fishpond provides a smart and automated solution that revolutionizes fish farming, enabling real time monitoring of critical parameters necessary for the growth and health of fish.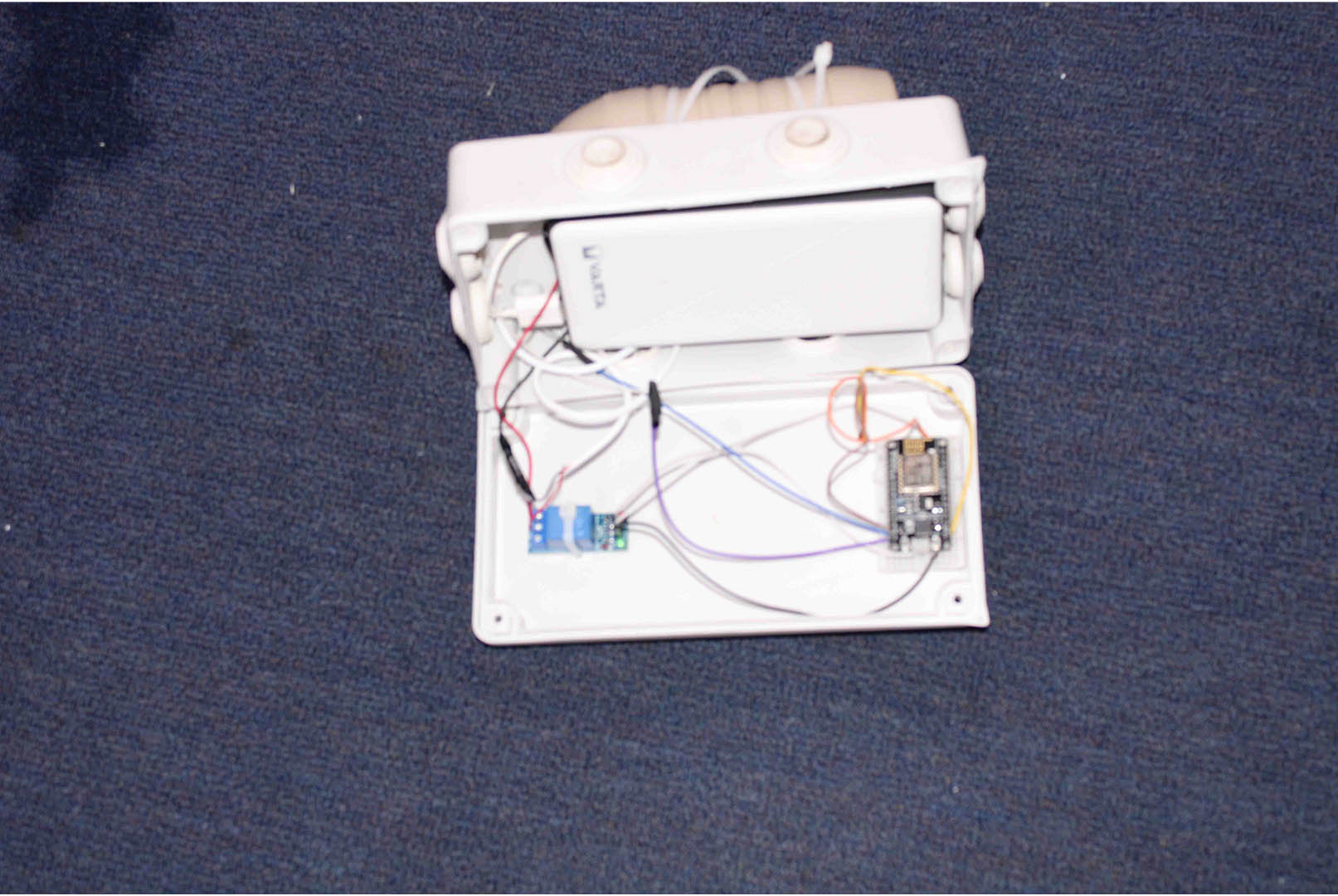 Automatic Fire Detection and Extinguishing System
The automatic fire detection and extinguishing system is a solution for fire protection, utilizing the electronic engineering technologies. The system also includes a mobile app for remote monitoring and control. The system's fast response time, combined with its cost-effectiveness, make it a must-have solution for any space looking to increase their fire protection and ensure the safety of their occupants.
Smart City Vehicle Parking
The Smart City Vehicle Parking project is an innovative solution that utilizes advanced technology to optimize parking management in cities. It has several advantages over traditional parking systems. The system has real time monitoring capabilities, is scalable and adaptable, making it suitable for use in a range of environments, from small parking lots to large multi-story car parks.
IOT based Egg Incubator
The IoT-based egg incubator is an innovative solution that utilizes IOT technology to optimize egg hatching. It offers several advantages over traditional incubators. The incubator features a mobile application that provides the user with real-time notifications of ambient conditions, as well as the egg turning schedule, the number of eggs that have hatched and the expected hatching date for the remaining eggs.
Animal Tracking
This is an innovative solution that utilizes IoT technologies to enable farmers to monitor and manage their livestock through a mobile application from anywhere at anytime. The system is designed to provide farmers with real-time information about their livestock, including accurate and up-to-date information of their location and movement patterns. The geo-fencing feature allows farmers to set virtual boundaries of designated areas for their livestock.
Tomato Disease Prediction and Remedy System
Tomato diseases have been a significant challenge for farmers in Zimbabwe, leading to lower production yields and financial losses. The Tomato Disease Prediction and Remedy System is a revolutionary software solution designed to help Zimbabwean farmers combat tomato diseases by identification of the disease and offering a list of recommended remedies.
A Proposed Economic Model on the nexus between Social Capital and Women Economic Empowerment in Zimbabwe
The study aims to evaluate the level of women economic empowerment in Zimbabwe and examine the impact of social capital of the economic empowerment of women. It is hoped that the results of the study will help government and other relevant stakeholders including non-governmental organisations in policy formulation and implementation.
Salvaging the Endangered Natural and Cultural Heritage in the Mavhuradonha Wilderness (SENCHiM)
The project seeks to document endangered natural and cultural heritage resources in the Mavhuradonha Wilderness, a 60,000 hectare landscape in the Muzarabani RDC that has been given a wilderness and monument statuses in 1988 and 2017, respectively. The project anticipates production of a documentary and an edited book
Causes of zero percent pass rate in public examinations in Mashonaland West, Matabeleland North and Matabeleland South provinces of Zimbabwe: Strengthening access to quality education
The focus of the project is to generate and mobilise knowledge so that Zimbabwe's education system can address issues about improving access, quality, and performance to come up with a model on quality education.
Strengthening access to quality education by marginalized and rural children in Zimbabwe
The focus of this project is to find ways of mitigating the challenges that prevent the marginalized and rural children of Zimbabwe from accessing quality education. The study generates and organizes knowledge which will help the Zimbabwean Education system address issues about improving access, quality and performance. The study will also come up with a model on quality education.
Domestication of indigenous mushrooms
This projects targets domestication of at least three indigenous mush-room species. This will lead to an innovation that will see indigenous mushrooms being produced and supplied all year round. It will also result in creation of an indigenous mushroom production industry.
Janus-faced inheritance laws: Implications and Complications on Contemporary Zimbabwean Society
The project outline how civil and customary laws have catered for surviving spouses in terms of inheritance in Zimbabwe and identifies the gendered challenges faced by widows and widowers on the distribution of estate in Zimbabwe. It investigates failure of current marriage laws to give security to surviving spouses in Zimbabwe and examines the utility of cultural inheritance practices within contemporary Zimbabwean society. The study has economic, socio-cultural, academic significance.
The Preparedness of Urban and Rural Councils to meet United Nations Preconditions for Disability Inclusion
The study establishes existing gaps in the provision of services to persons with disabilities and proffer possible intervention strategies to enhance inclusivity. This will lead to improved living conditions for persons with disabilities, thereby enhancing their quality of life in line with NDS-1, Constitution of Zimbabwe, Sections 22 and 83, National Disability Policy (2021), Vision 2030, SDGs 4, 8, 10, 11 and 17, as well as the Convention on the Rights of Persons with Disabilities, 2006.